Secure Cloud Access. Simplified
Secure your cloud investments, and improve productivity with simplified cloud access.
The Cloud is the new Normal
Secure cloud computing environment against external and insider threats with InstaSafe.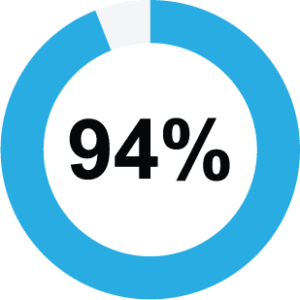 of digital businesses use a cloud service.
The advent of the cloud as an agile and scalable alternative to on premise data centers is inevitable. Organisations leverage 5 different cloud platforms on an average. Organisations may use multiple cloud platforms to save redundant costs and ensure flexibility.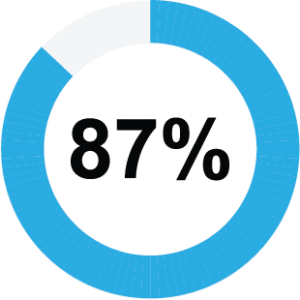 of workloads will be on the cloud by 2021
Cloud platforms are increasingly being preferred by businesses to improve scalability and operability while reducing costs.
Challenges Businesses Face in Digital Transformation
raditional security solutions don't cope with the everchanging cloud access management.

Businesses are relying on the wrong tools for cloud security
Traditional Security Tools are not equipped for secure digital transformation.

No Support for Digital Transformation
Traditional solutions don't account for BYOD policies and cloud access by unmanaged devices.

Higher Vulnerability to Attacks
Traditional VPNs offer an inadequate level of security for modern cloud-native infrastructures, and don't account for user context.

No visibility across network
You cannot protect against attacks in the network which that you cannot see. Without a monitoring infrastructure to oversee your cloud environment, your cloud deployments are at greater risk.
InstaSafe's Zero Trust Solutions Simplify Control and Security of your Cloud Environments
Secure Access to Cloud Applications
Use a continuous risk assessment methodology to assess user risk, device risk and application risk
Create role-based adaptive access controls
Provide secure, authenticated connection to cloud applications, regardless of the location of users using MFA.
Visibility over all cloud applications
Use a Single Pane Management Console to monitor all network traffic
Integrate with SIEMs to audit network traffic, and identify threat vectors with minimal delay
Implement granular level access controls for managed and unmanaged devices
Extend On-Premise Security Policies to the Cloud
Seamlessly integrate on-premise data protection and compliance solutions with the cloud
Frame Access Policies that can be applied to both cloud and on-premise applications
Maintain comprehensive insights over the entire network infrastructure, be it on-premise or cloud-based
Ready to give InstaSafe Cloud Security a try?
Let us show you how we protect your cloud access, users and data with our platform.